Obituary & Funeral
Wilkins, Michael Grainger
June 10th, 2018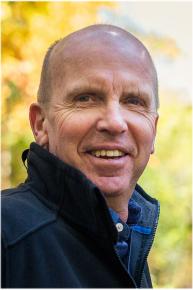 Strengthened with the peace and the joy of the Lord, on Sunday, June 10th, 2018, Mike Wilkins crossed the finish line of his long run with cancer, and "fell asleep in Christ." Lovingly remembered by his wife of 41 years, Deborah (née Street), their three grown children, Jessica, Benjamin and Joanna, and his son-in-law Andre Vanderlaan, and by his mother Doreen, his father Ross (deceased), his sisters, Jane Glen (Terry), Marnie Thomson (Bruce), and brothers, David (Clare) and Peter (Pat), all of Kingston. Mike was the son-in-law of Robert (deceased) and Muriel Street, and the brother-in-law of Sheldon Street (deceased) and wife Ruth, and Gordon and Heidi Street—and the uncle of 18 nephews and nieces. Mike was the pastor of West London Alliance Church from 1984 to 2015. The Wilkins family will receive family and friends at WESTVIEW FUNERAL CHAPEL, 709 Wonderland Road North, London on Thursday, June 14th, 2018 from 2:00-4:00 p.m. and 6:00-9:00 p.m. The funeral service will be held on Friday, June 15th, 2018 at 1:00 p.m., at WEST LONDON ALLIANCE CHURCH, 750 Wonderland Road North, London with Pastor Jude St. John officiating. Private interment to follow at St. John's Cemetery in Arva. Those wishing to make a donation in memory of Mike are asked to consider Compassion Canada or International Justice Mission Canada.
Michael Grainger
WILKINS
1954-2018
Deb's husband
Jess, Ben & Jo's father
West London Alliance Church's pastor (1984-2015)
And a grateful servant of the Lord Jesus Christ
Michael Grainger Wilkins was born on September 21, 1954 in Kingston, Ontario to Ross and Doreen (née Grainger) Wilkins. When Mike was very young, his father's work as a chemical engineer moved the Wilkins family 50 miles down the St. Lawrence River to Brockville. There, Ross and Doreen and (eventually) their five children, Jane, Michael, Marnie, David and Peter lived for 14 years. In 1971, a second company transfer returned them to Kingston, where Mike completed "Grade 13." In November of that same year, he came to an understanding of his need for a Savior, and he committed himself to the Lord Jesus Christ. And so his life was permanently changed.
In September of 1972, Mike began his university studies with the ill-fated idea of becoming a veterinarian. After two years as a University of Guelph science student, he moved back to Kingston (once again) to study English Literature at Queen's University. In those years, he wrote and had published several children's books.
May 1977 was a big month for Mike. In the space of four weeks, he graduated from Queen's, married his girlfriend Debbie Street, and began working full-time in Richmond Hill in the editorial department of his publisher, Scholastic Canada.
Two and a half years later, Mike and Deb entered full-time Youth Ministry, moving to and working at Caledon Teen Ranch. There, Mike had the time and opportunity to inductively study some of the New Testament. He chose Romans and Ephesians, and thus began to work out his theology.
About a year later, in January 1981, Mike was appointed "Minister of Discipleship" at Bayview Glen (Alliance) Church in Toronto. He was ordained by the Christian & Missionary Alliance in 1983 and, in September of 1984, became the solo pastor of West London Alliance Church. With this fourth move in seven years, Mike and Deb were beginning to feel like gypsies, but it was in fact the end of their transient ways and the beginning of Mike's 31-year pastoral ministry at "West London." For those mostly happy years, Mike remained under the influence of the thinking, writing, character and vision of his "Five (and then Nine, and then Five once again) Dead Men": especially C.S. Lewis, Martyn Lloyd-Jones and Jonathan Edwards.
His ministry directed at first by the slogan: "Worshipping, Discipling, Caring," and then: "Making Known the Greatness of God," Mike devoted himself to "preaching the Word,""shepherding the flock," and "entrusting to faithful men" (and women) what he had learned "that they might be able teach others also."
Over the course of this "long run," Mike and Deb raised three children, all now adults. Jessica teaches high school English Literature in Toronto. Ben is a musician, living and working in Los Angeles. Joanna works as a nurse at Victoria Hospital, and lives here in London with her husband Andre Vanderlaan.
Along with child-raising, Mike's hobbies were reading (and re-reading) old books, long-distance running, canoe-tripping, and writing and directing stage plays and musicals for West London.
Mike was diagnosed with cancer in April, 2013 and "fell asleep in Christ" on June 10th, 2018.